Healthy body, healthy mind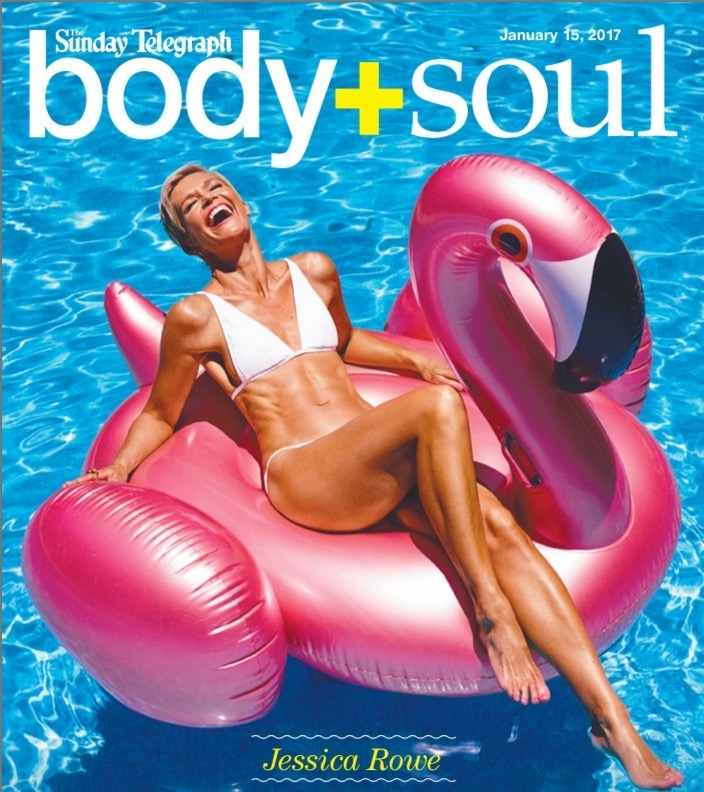 "Look closely... check out the cellulite on my bum and legs. Photoshop is a joy!"
Like many of you, I spend most weekends stretched out on a pink flamingo, spray tanned and relaxed. NOT! My weekends are usually about racing around to kids sport, being instructed by my eldest daughter not to clap, cheer or wave. Instead I'm told to be shout out a silent, boring statue on the sidelines. And then there's the dropping off to birthday parties, organising 'playdates' and trying to catch up on the piles of washing...
However I did love lolling around for a few hours for this photo shoot for Body and Soul in the Sunday Telegraph. Like everyone, there's always things you want to change about your body. When I was younger I wanted boobs, curves and full lips. Now I'm the happiest I've ever been in my skin. Most of the time I eat well but I do enjoy chocolate, fish and chips and a glass or three of rose!
I can thank my parents for my skinny minny genes. I also try to do pilates once or twice a week with my beautiful friend Pip! We laugh, jump and try not to fart (that's me not her!) while tightening our core and using the jump board.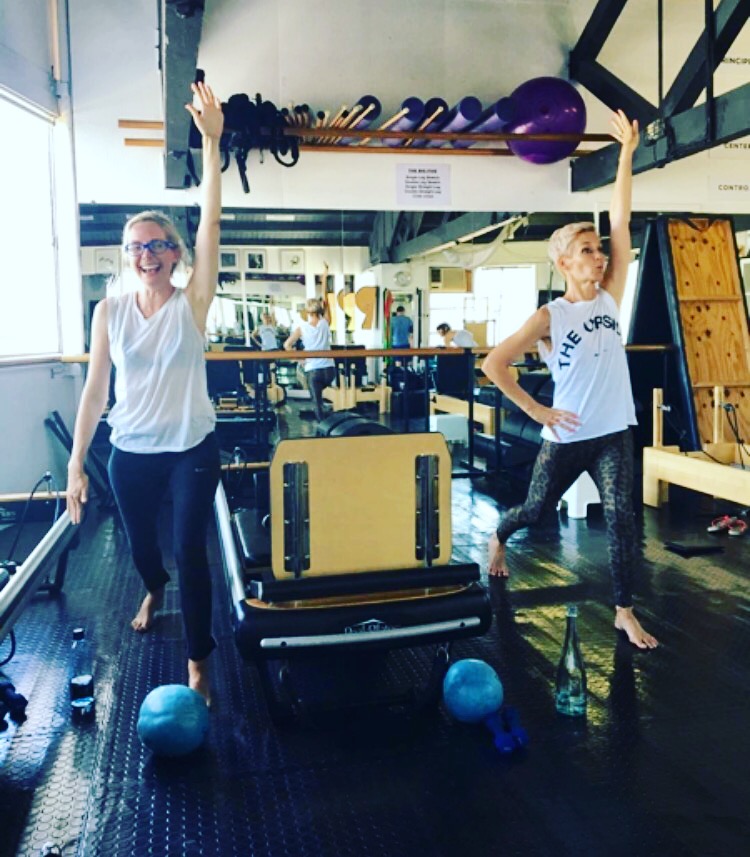 I'm a big believer in doing some exercise for your mental health. I know that my weekly Pilates class keeps me sane.